Building Contractor Checklist
The Building Contractor Checklist covers key items that you may consider when starting your business. Get a head start on the planning process by knowing upfront what to expect so you don't run into unexpected surprises that may delay your grand opening.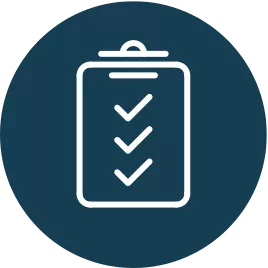 Find a Location

 

If you're planning to rent a commercial office space, make sure the property you're interested in has the right zoning for a restaurant by looking on ZIMAS. Also look to see if there are any overlay zones or other special planning zones – these may suggest additional restrictions above and beyond the zoning requirements. 

If you are planning to store or rent out equipment, you may need to find a property located in a manufacturing zone. Visit one of the City's Development Services Centers or call (213) 482-7077 to connect with city staff who can help you review the zoning and physical requirements of your business.

Are you planning to operate out of your home? Take into account City zoning requirements for working out of your home, as there are regulations around the number of deliveries and clients you may have per day to limit the impact of your business activity on your neighbors. You may also not park commercial vehicles at your home or use mechanized equipment that wouldn't normally be used in a residential setting.

Review your lease closely before signing it. Keep in mind that commercial leases are very different from residential leases. You may also consider hiring a lawyer to help you review and negotiate your lease.

If you plan to make any changes to your office space, building permits are required for electrical, plumbing and structural changes to a building, including additions, alterations, construction and demolition. To obtain a building permit, you will need to file building plans, have them approved and schedule an inspection to verify the work after it has been completed. Depending on the scale of the project, there are different "plan check" options for LADBS to review your building plans – ranging from an online application and automatic approval for simple projects to an extended review of architectural and structural drawings for large, complex projects.

If you've received a land use or building permit from the City, make sure to follow up with the Development Services Center after any work is completed and schedule an inspection to make sure the work meets the required standards.

Register Your Business

Before you open your doors, you will need to register your business, your business name, and business entity. Check out the online start-up guide to get a tailored guide on how to formally register your business with the City, County, State, and Federal Government and get set up to pay business, sales,and payroll taxes.

It may be a good idea to check with a lawyer to consider the types of liability your business might have and determine the best type of legal entity for your contracting business.

Get Ready to Open

 

In California, anyone who contracts to perform work on a project that is valued at $500 or more for labor and materials must hold a current, valid license from the State of California Contractors State License Board (CSLB). To obtain a license, you will typically need to meet certain minimum requirements for experience, technical training, apprenticeship training, and/or education, and pass a written examination.

The CSLB licenses contractors in 44 different classifications. Depending on the services that you want to offer, you may decide between being a General Contractor or a Speciality Contractor for a specific trade, such as roofing or welding.

Licensed contractors must display their business names and contractor license numbers on all forms of advertising and on each of their commercially-registered vehicles.

Your license(s) will need to be renewed every two years.

Review the California Contractors License Law & Reference Book for more information about any rules and requirements that you may need to be aware of.

For instance, a contractor cannot ask for a down payment of more than 10% of the contract price on a home improvement project or $1,000, whichever is less – unless you have a "Blanket Performance and Payment Bond" on file with the CSLB.

To become licensed, provide the CSLB a contractor bond or cash deposit. 

A contractor bond is not the same as commercial general liability insurance. Contact your insurance broker to learn more about how to protect yourself and your customers with the right insurance policy.

Bring on Staff

 

As an employer, you are required by law to provide workers' compensation insurance to provide wage replacement and medical benefits in the case of any on-the-job injuries. 

You may obtain workers' compensation insurance through a commercial broker-agent, directly with a licensed insurance company, or through the State Compensation Insurance Fund (State Fund). You may also self-insure if you have a net worth of $5 million, net income of $500,000 per year and obtain approval from the state.

All employers must immediately report serious occupational injuries, illnesses, or the death of an employee to the State of California Department of Industrial Relations. If your business has 10 or more employees, there are additional requirements to keep records of any occupational injuries and illnesses. Learn more about the specific record-keeping requirements for your business, in addition to other resources that support workplace safety for you and your team.

Review the Hiring Section for information on additional wage and employment guidelines.

Additional Resources

If you prefer a personal touch to getting your business of the ground, check out the Resources Section of the Business Portal. You can find organizations that might be helpful to you along the way, or visit one of the City's nine BusinessSource Centers for dedicated, free technical assistance. 

Recommended Reading

The State of California Contractors State License Board produces a number of guides and publications that provide useful information for contractors and may answer any additional questions you have.