---
Mobile Food Vending Checklist
The Mobile Food Vending Checklist covers key items that you may consider when starting your business. Opening your business can be complex and there are numerous government agencies that you may need to interact with to ensure the health, safety and well-being of yourself, your team and your customers. Get a head start on the planning process by knowing upfront what to expect so you don't run into unexpected surprises that may delay your grand opening.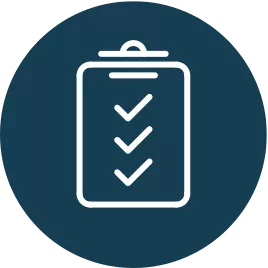 Do your Research

 

First things first. Review the 2009 California Retail Food Code, the Los Angeles Municipal Code 80.73 and the Los Angeles County Department of Public Health Informational Packet for the overarching regulations for food trucks and other mobile food vending. 

There are a few key provisions that you will want to keep in mind:

All equipment in the truck must be certified by an American National Standard Institute (ANSI) accredited certification program

You must obey all posted parking restrictions, including restrictions on stopping, loading, and parking from either posted signs or painted curbs

If you want to operate in one location for more than an hour, you must have access to a bathroom within 200 ft travel distance of where you'll be doing business

You can only serve customers on the sidewalk side of your vehicle (not roadside)

You must have a clearly marked trash can outside your food truck

Register your business

Before you open your doors, you will need to register your business, your business name and business entity. Check out the online start-up guide to get a tailored guide on how to formally register your business with the City, County, State and Federal Government and get set up to pay business, sales and payroll taxes.

Storing your vehicle overnight

California law requires that all mobile food vendors rent space from a food facility, known as a commissary, to park your vehicle when not in use – you may not park your vehicle in your driveway.

You may need a written statement signed by the owner of the commissary to verify that your vehicle will be stored at that location.

Food preparation

You will need to operate from a commissary or commercial kitchen that has been approved by the County Department of Public Health to meet health and safety standards. There are several options to find a commercial kitchen - you may decide to rent shared or private space from a commercial kitchen for a few hours a week, set up your own commercial kitchen or rent space from an existing operating restaurant or other business with a licensed kitchen. Keep in mind that you are not allowed to store food products in your own home.

Get ready to open

 

To obtain a public health permit to operate your food truck, you will need to complete a "plan check" process with the County of Los Angeles' Vehicle Inspection Plan Check Program. This typically involved submitting two sets of plans and specifications for your vehicle for review and approval. Other items that may be requested for review may include your menu, manufacturers' specifications for all of your equipment and written operational procedures for food handling and the cleaning and sanitizing of food contact surfaces and utensils.

Learn more about the requirements by reviewing the County's Plan Check Guidelines for Mobile Food Facilities.

You will need to have an annual certification inspection from the county health officer to keep your health permit current.

If you do not have a valid health permit for Los Angeles and plan to serve at a special event, obtain a Community Event/Seasonal Event Permit from the Los Angeles County Department of of Public Health.

Your County Health Permit should enable you to vend in most cities in the County of Los Angeles. However, Pasadena, Long Beach and Vernon have their own Health Departments, so you'll want to check in with them to see if there additional requirements to operate in their cities.

You may also need to have your vehicle certified by the Department of Housing and Community Development depending on if it meets their registration and titling requirements. Learn more on their website or call (800) 952-8356.

Consider your marketing strategy. Since you likely won't have one fixed location, think about different ways of reaching your customers and letting them know where you're serving. Social media is a common platform.

Bring on Staff

 

Before you start serving food, you'll need to obtain a Manager's Food Safety Certification for yourself and/or a designated employee.

All employees who handle food (preparation, storage or serving) must also take a food safety training course and pass an examination to obtain a Food Handler Card. New employees have 30 days to obtain the permit.

Review the Hiring Section for information on additional wage and employment guidelines.

Additional Resources

If you prefer a personal touch to getting your business of the ground, check out the Resources Section of the Business Portal. You can find organizations that might be helpful to you along the way, or visit one of the City's nine BusinessSource Centers for dedicated, free technical assistance.